HEXAGRAM PATTERN

 
3-D solid lattice and Hexagram Pattern
Innumerable Hexagram Patterns come from overlaid two regular triangle matrixes different in size and make 3-D solid lattice by connecting their vertexes. Slight changes of their relative positions of a set of two regular triangles create a space wonderland. It never be caused by changing of triangles in size.

A network of Hexagram and a series of Hexacubes.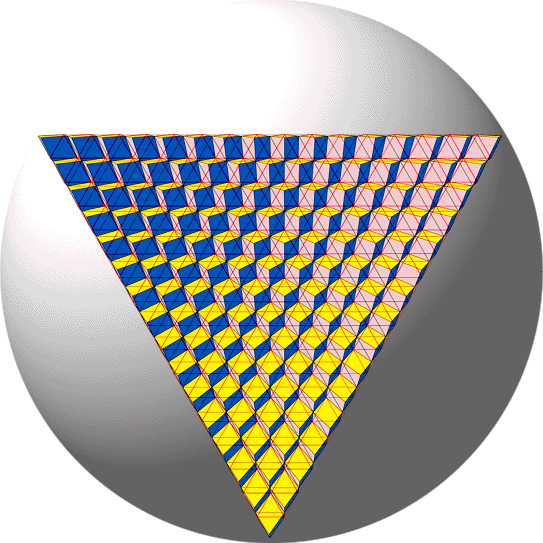 The wonderland of solid lattice where the whole and parts change in the same Hexa structure.
In a space that consists of two different regular triangle matrixes, the whole and parts always keep their relative positions, where the space gives the base to the radial lines which are the edges of ever-changing cubes while they are shrinking, expanding, splitting and uniting.
HEXACUBE & HEXAGRAM PATTERN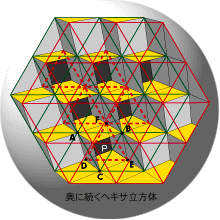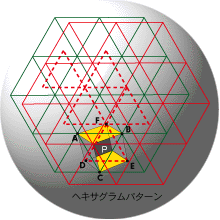 Repeatedly emerging Hexa structure in the depth of a series of cubes.