HEXAGRAPHICS IS NEW PERSPECTIVE
Hexa-perspective is a break through 3-D drawing methodology born from the concept for space by Hexagram geometry, drawing various 3-D objects through Hexacube. And it could make it possible to see the invisible world for human vision.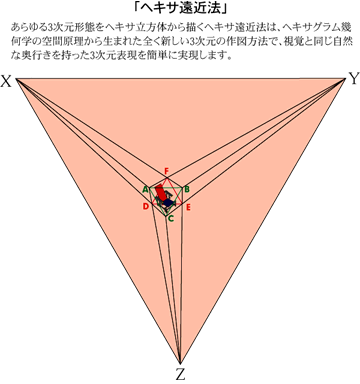 A Rietveld chair drawn in Hexa-perspective.
<red & blue>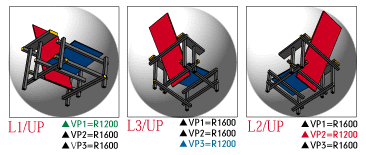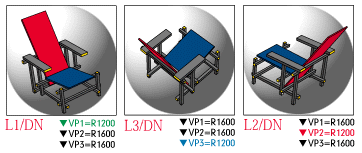 6-ANGLE OF HEXAGRAPHICS
Hexagraphics is a completely new drawing system of three focal points perspective and makes you draw any 3-D objects without special knowledge or techniques for it.
PLAN+ELEVATION=HEXAGRAPHICS